Wickham Community Land Trust
What can WCLT provide?
Our homes are a mixture of affordable dwellings for rent or for shared ownership.
WCLT Rented homes are offered to local people at rates that are below open market private rents but above social housing rents. These homes are for individuals or families of limited means, who either do not qualify on the social housing list, or who cannot afford private sector rents.
Our Shared ownership properties are available to local people in housing need who cannot afford to buy on the open market but can afford to buy on a shared ownership basis. The buyer acquires ownership of a proportion of the value of the home. The purchaser shares with the Land Trust in any increase or decrease in the value of the property and can take their share to help buy a home on the open market when they are able to do so. Shared ownership householders are only permitted to re-sell their share back to the Trust.
Under both models, the properties will always remain part of a permanent and sustainable stock of affordable housing for public benefit in Wickham. WCLT will re-allocate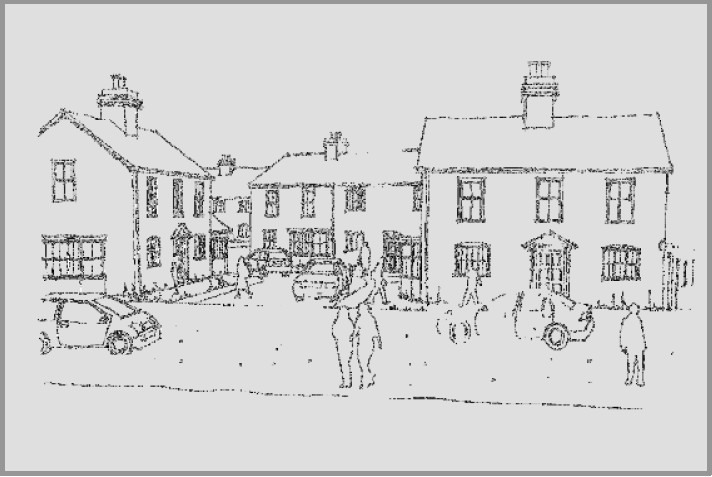 the properties to other eligible local people. In this way, the homes will always be owned by WCLT and become part of a permanent and sustainable stock of affordable housing to sustain the housing needs of future generations in Wickham.
(Drawing courtesy of HGP Architects/Hyde Martlet)
Summary of our provision
WCLT-controlled since
August 2012
Contact for further information
See our Contact us page.
Local authority district
Winchester City Council
Council Tax Band
Flats: Band B
Houses: Band D
Building design standards met
Environmental efficiency
Designed to achieve 25% better energy efficiency than older buildings:

Good thermal efficiency of walls, windows and roof
High efficiency condensing boiler
Solar thermal panels to help with water heating
Double glazed windows
Energy efficient lighting.

For efficient use of water:

Dual flushing toilet
Low flow rated taps
Smaller shaped baths, still long enough to lie in but requiring less water to fill
Water butt

Storage at ambient temperature:
Parking spaces
2 per house
1 per flat
Categories of tenure

4 homes for intermediate rent
4 homes for shared ownership.

Allocation criteria

Housing need
Ability to afford
Requirement of the applicant for accommodation of the type available
Local connection with the civil parish of Wickham
For full details please see our: Application Guidance for completing the application form and the Application Form itself.

Range of properties

2 one bed (2 person) flats
4 two bed (3 person) semi-detached houses
1 two bed (4 person) semi-detached house
1 three bed (5 person) semi-detached house.

Address of properties
Houghton Gardens, Wickham, PO17 5GT.
Total properties
8
Properties for affordable rent

No 10 ground floor flat 1 bedroom (2 person, 52m²), with individual garden
No 11 first floor flat 1 bedroom (2 person, 54m²), with individual garden
No.20 semi-detached house 2 bedroom (4 person, 83m²), with garden
No 21 semi-detached house 2 bedroom (3 person, 77m²), with garden.

Properties under shared ownership

No. 12 semi-detached house 2 bedroom (3 person, 77m²) with garden
50% for sale under shared ownership or 50%+
No. 14 semi-detached house 2 bedroom (3 person, 77m²) with garden
50% for sale under shared ownership or 50%+
No 15 semi-detached 2 bedroom house (3 person, 77m²), with garden and car port
50% for sale under shared ownership or 50%+
No 16 semi-detached 3 bedroom house (5 person, 93m²), with garden.
50% for sale under shared ownership or 50%+.

Shared Ownership: Rent on remaining equity
2.75%