Wickham Community Land Trust
Latest news
Full Occupation
With the handing over of the keys of our last-available shared ownership house on Fri 19 Jul 2013, Wickham Community Land Trust achieved its aim of full occupancy of all 8 of its properties.
2013 Awards
Wickham Community Land Trust was a finalist at two separate award ceremonies in 2013:
Wickham Community Land Trust cherishes its prizes:
8 homes for local people in perpetuity
We are pleased to report that, on Mon 6 Aug 2012, Wickham Community Land Trust bought eight homes in Houghton Gardens, Wickham.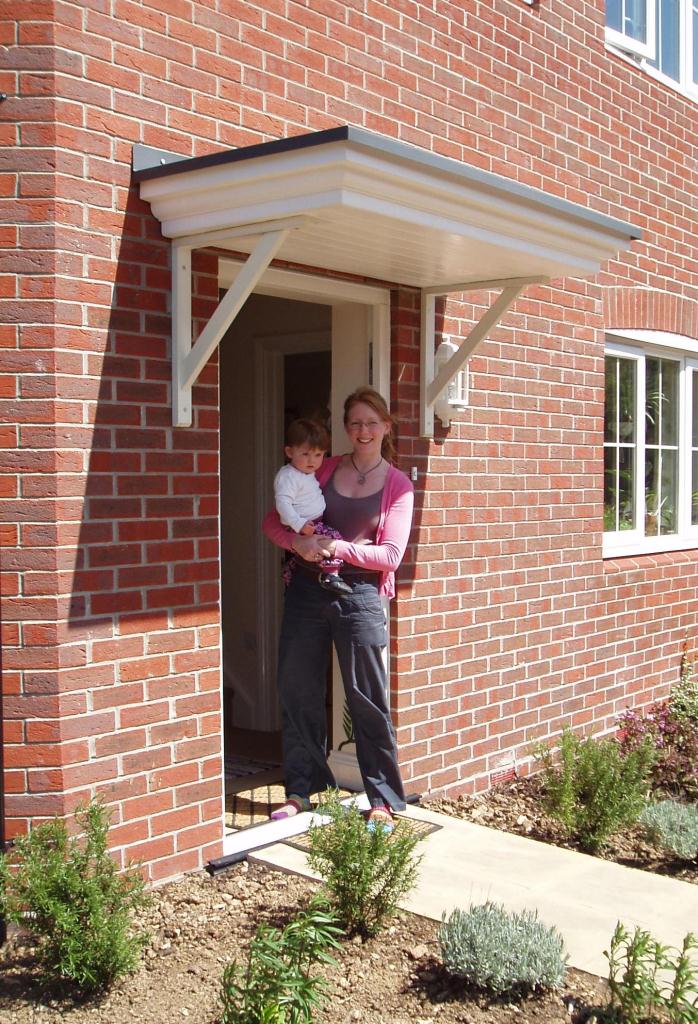 The first tenants of the Trust moved in within days. Thus, we completed the first chapter of the Trust's history of service to the community of Wickham. It took seven years of dedication and hard work. Now we can offer our homes to local people who:
cannot afford to rent or buy local private housing
do not qualify for affordable homes through a housing association.
Recently, our first project has been the subject of a Parity Trust Video.


Four of the Trust's homes are designated for rental and four are for shared ownership. In the latter category the occupant obtains 50% of the equity value of the home while the CLT retains the remaining 50%. Shared ownership residents can never obtain more than 80%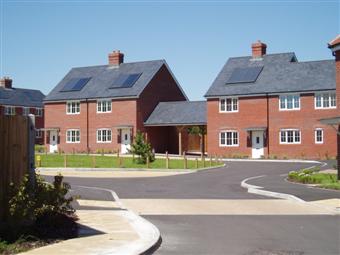 of the equity so we are able to retain the use of all the homes for local people, at affordable cost, in perpetuity. To keep the homes local, there is a rigorous screening process.


Our purchase of homes will help to sustain a balanced and thriving community in Wickham. We wish all our residents a happy time in their homes and we thank them for their patience during our long-winded purchase.

Thanks
All credit for the purchase is owed to the Trustees, particularly to Judy Lucas, Secretary to the Trust, who has been responsible for producing all the Trust's policies and the detailed legal documentation — creating WCLT has necessitated a mountain of paperwork. Finally, we wish to thank all those who have helped us along the way:

managers at Hyde Group for such a supportive development partnership
the National CLT Network for giving access to experience of other Land Trust projects
officers at Winchester City Council for their practical support and encouragement
the Anglican Diocese of Portsmouth for crucial seed-funding for the project
the CLT Fund administered by Venturesome (a branch of the Charities Aid Foundation) for pre-development and development loans
the Homes & Communities Agency (HCA), Parity Trust, Charity Bank, Winchester City Council and the Hyde Group for longer-term funding
our local District and Parish Councillors for supporting our case when we needed their support
most particularly, those long-time residents of Wickham who pointed out to us in 2004 the need for these homes and for a new approach to their provision
most recently, our very grateful thanks to those local people who have made generous donations to the Trust, so vital in providing much-needed cash.
What next?
The Trust's focus now is on making sure
its new residents settle smoothly and happily into their new homes. After pausing to catch our breath, we shall start looking for the next project to help our local community to continue to thrive.


Meanwhile, if you need a home and want to check availability, please visit our Available Now page or our Contact Us page.


Similarly, if you would like to know more or feel you would like to help the Trust with a donation of money or of your time, please visit our Contact Us page.


Our Application Form for Housing and Guidance Notes on completing the form are now available on this website. Guidance on the cost of renting or the cost of shared ownership is also given here.


You can see a summary of our properties on our What we provide page.


We offer these homes under a mix of models: either through intermediate rent at 80% of open market level rates or for sale through either shared ownership or shared equity. The shared ownership/shared equity would apply to some of the 2-bedroom houses at 50% of the current guide price.


If you would like to look up our Allocation procedures, please refer to Our Housing Policy on this website to find out more about the Trust's selection criteria and allocation policy.


After you have contacted us to establish availability of a home, you should be aware that competition is keen for our homes. So we ask you to send your completed application form to us as soon as possible.


Please download the Application Form, print it, fill it in with your details and submit it on paper to the following address:
Wickham Community Land Trust
P.O. Box 652
FAREHAM
PO14 9LB


Please retain the Guidance Notes for your reference.


Meanwhile, you are encouraged to keep your name on the local authority Housing Register, if you have already registered, and to register there if you have not already done so.
If you have any questions please do not hesitate to contact us.